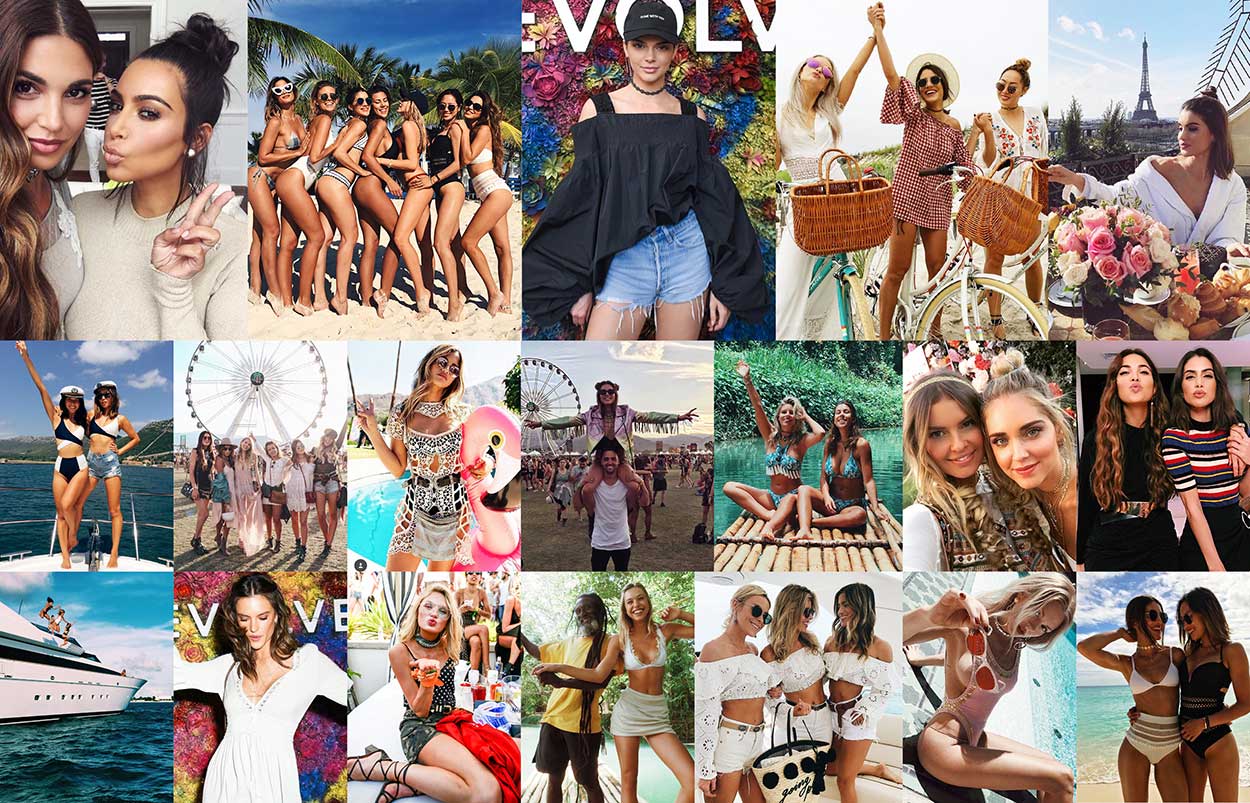 About Us
REVOLVE is the next-generation fashion retailer for Millennial and Generation Z consumers. As a trusted, premium lifestyle brand, and a go-to online source for discovery and inspiration, we deliver an engaging customer experience from a vast yet curated offering totaling over 49,000 apparel, footwear, accessories and beauty styles. Our dynamic platform connects a deeply engaged community of millions of consumers, thousands of global fashion influencers, and more than 1,000 emerging, established and owned brands. Through 18 years of continued investment in technology, data analytics, and innovative marketing and merchandising strategies, we have built a powerful platform and brand that we believe is connecting with the next generation of consumers and is redefining fashion retail for the 21st century.
REVOLVE was founded in 2003, with the vision of leveraging digital channels and technology to transform the shopping experience. We believed that traditional retail was either too mass or too limited, struggled to consistently provide on-trend merchandise, and was failing to connect with younger consumers. REVOLVE was created to offer a scaled, one-stop destination for youthful, aspirational consumers. We believe that our model, which is more targeted than department stores or mass market online retailers, and provides a greater selection than specialty retailers, allows us to more effectively serve consumers.
To improve on the merchandise offerings from traditional retail, we have built a custom, proprietary technology platform to manage nearly all aspects of our business, with a particular focus on developing sophisticated and highly automated inventory management, pricing, and trend-forecasting algorithms. Our proprietary technology leverages data from a vast net of hundreds of thousands of styles, up to 60 attributes per style, and millions of customer interactions, creating a strategic asset of hundreds of millions of data points. We have complemented these efforts with an organization built from the ground-up to make decisions in a data-first, customer centric way. Together, this enables a "read and react" merchandise approach; we make shallow initial buys, then use our proprietary technology to identify and re-order strong sellers, turning the fashion cycle from a predictive art to a data-driven science. This approach facilitates constant newness, with over 900 new styles launched per week on average in 2020, while managing inventory and fashion risk. As a result, in 2020, approximately 77% of our net sales were at full price, which we define as sales at not less than 95% of the full retail price.
Our powerful brand and innovative marketing strategy connect with the increasingly important millennial demographic. These consumers, who came of age in a hyper-connected, digital world, have unique shopping preferences, spend their time in different mediums, and respond to a different style of messaging than generations past. While our marketing competencies extend well beyond social media, we are recognized as a pioneer and a leader in social media and influencer marketing. We have built a community of thousands of influencers and brand partners, including many of the most influential social media celebrities in the world, whom we track and manage using our proprietary internal technology platform. Through our deep relationships, history of mutually beneficial partnerships, buzzworthy social events, and recognized leadership position, we believe we have become a partner of choice for influencers worldwide, leading to a significant competitive advantage. These marketing efforts deliver authentic, aspirational experiences and lifestyle content that drive loyalty and engagement. We pair this emotional brand marketing with sophisticated, data-driven performance marketing to further drive profitable customer acquisition, retention and lifetime value.
Our data-driven merchandising and innovative marketing competencies enable a powerful owned brand strategy that drives consumer demand, increases control of our supply chain, and expands profit margins. We have built a portfolio of 24 owned brands, each crafted with unique attributes and supported by independent marketing investments. We believe our consumers perceive these as highly desirable, independent brands, rather than private labels or house brands. As a result, during the year ended December 31, 2020, our owned brands represented six out of our top 10 brands and 26.7% of the REVOLVE segment's net sales.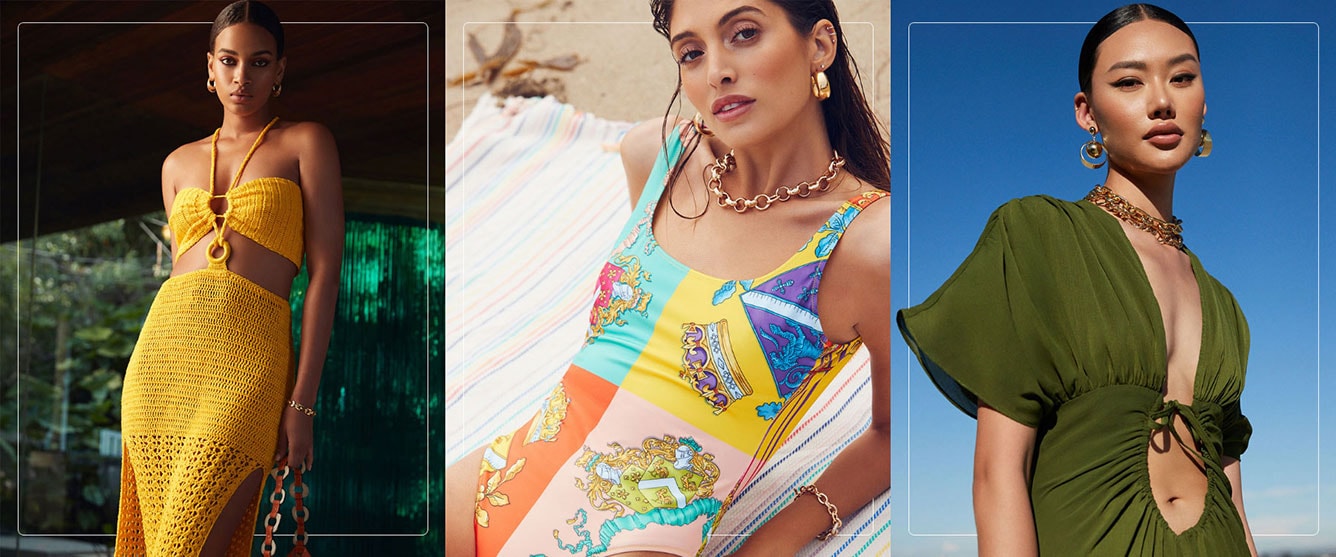 How We Think About Social Impact
We believe our platform gives us the ability to create positive change through our operations, an engaged REVOLVE community and the power of our brand. The key pillars of our social impact agenda are sustainability, diversity and inclusion, supply chain and community. As a company that is continuously innovating and constantly learning about impacts, we expect to realize continuous progress in the years ahead.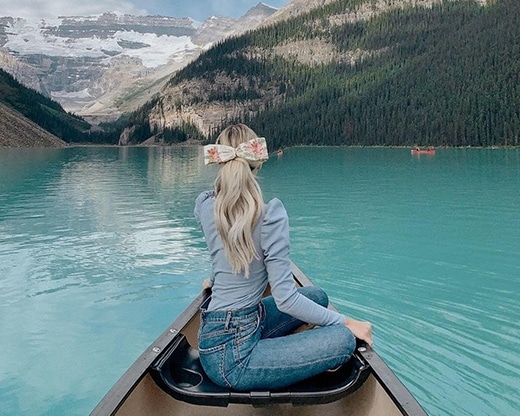 Sustainability
As an industry leader, we understand the importance of using our platform to create meaningful change in the way we do things today to ensure a better tomorrow. We are committed to do our part to help protect the resources that we all share and depend on for our future.
Opens in a new window
Diversity and Inclusion
We have committed to stand up and make a substantial and long-lasting impact to fight inequality. We have made great progress, yet we have much more important work to do.
Opens in a new window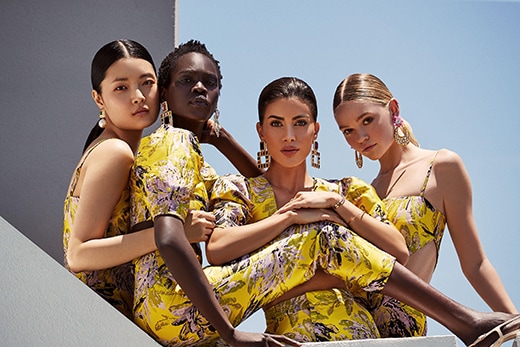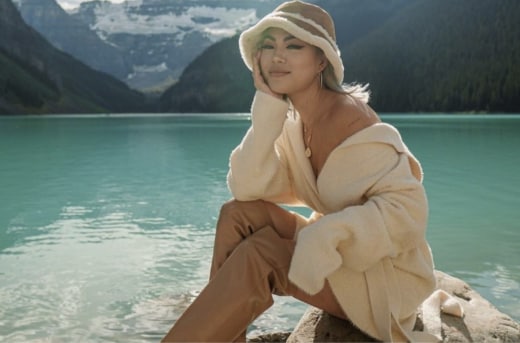 Our Supply Chain
At REVOLVE, we partner with suppliers and vendors who share our high ethical standards and commitment regarding social responsibility, fair labor practices and safety of workers across our supply chain.
Opens in a new window
Our Community
We're committed to continually challenging ourselves to make a positive difference in our communities, including for our valued employees.
Opens in a new window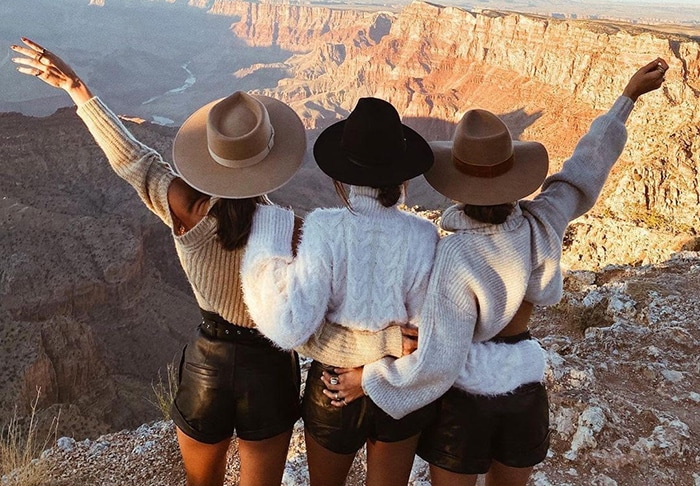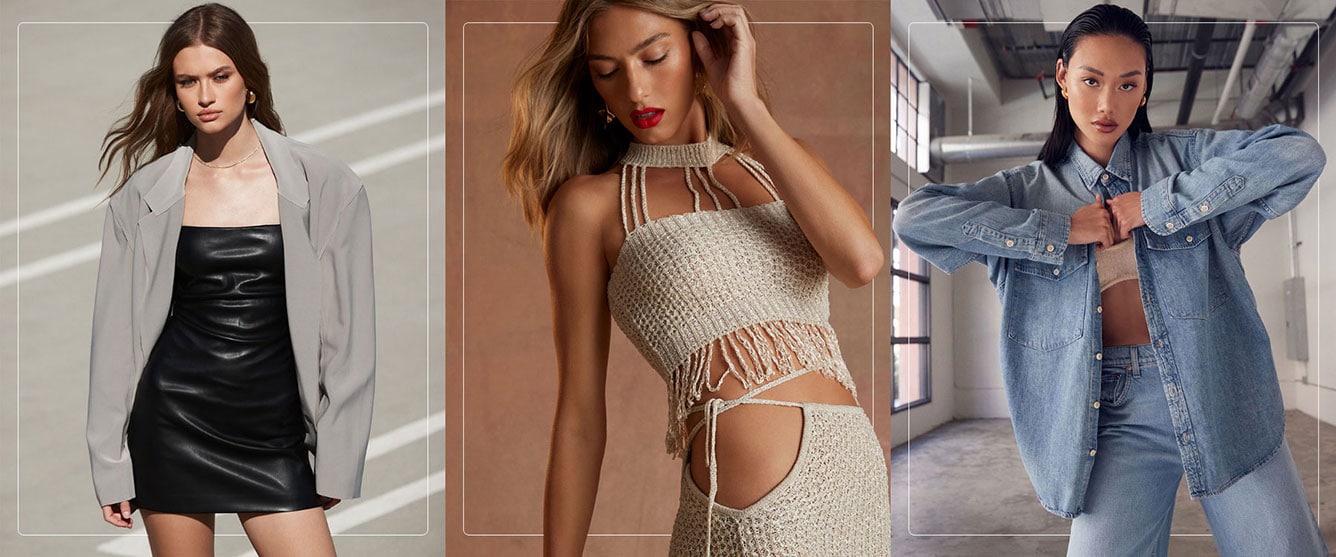 Want To See More Of Us?
Be the first to know about new arrivals, look books, sales & promos by signing up now!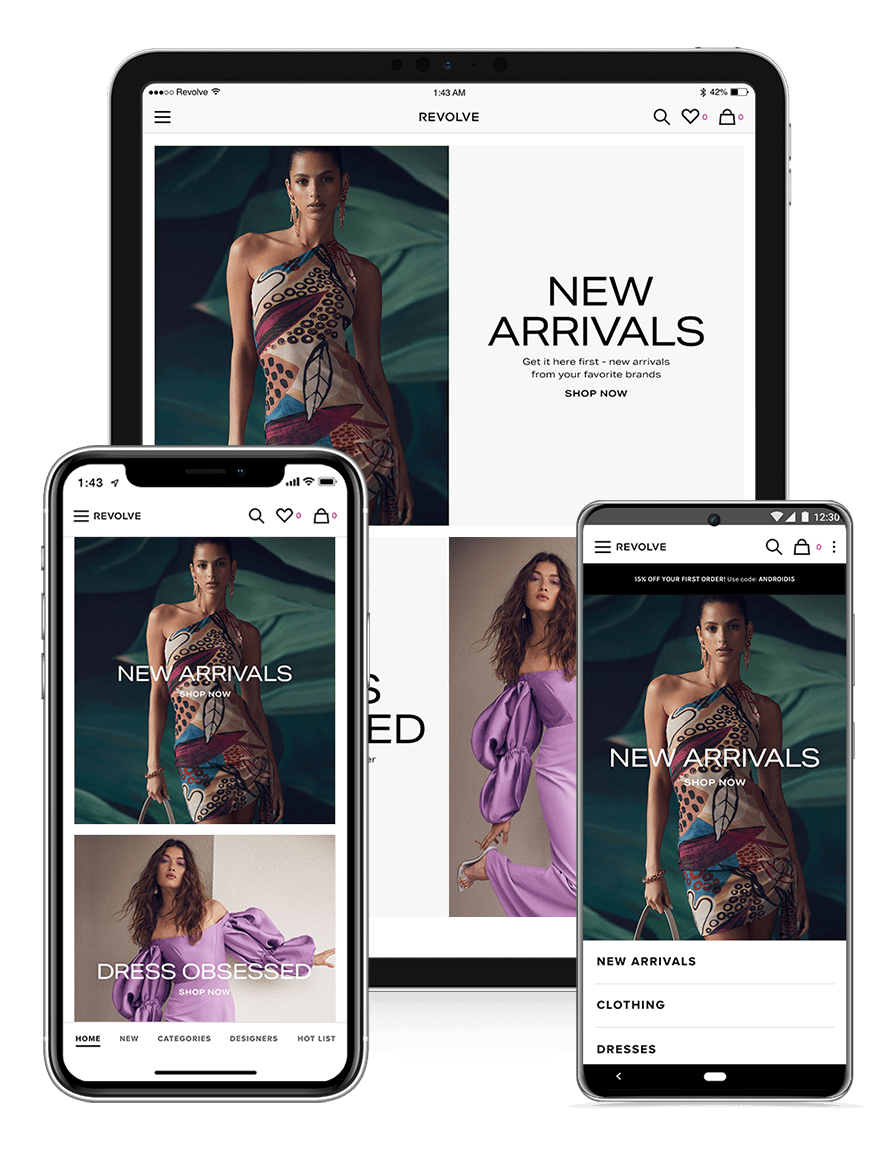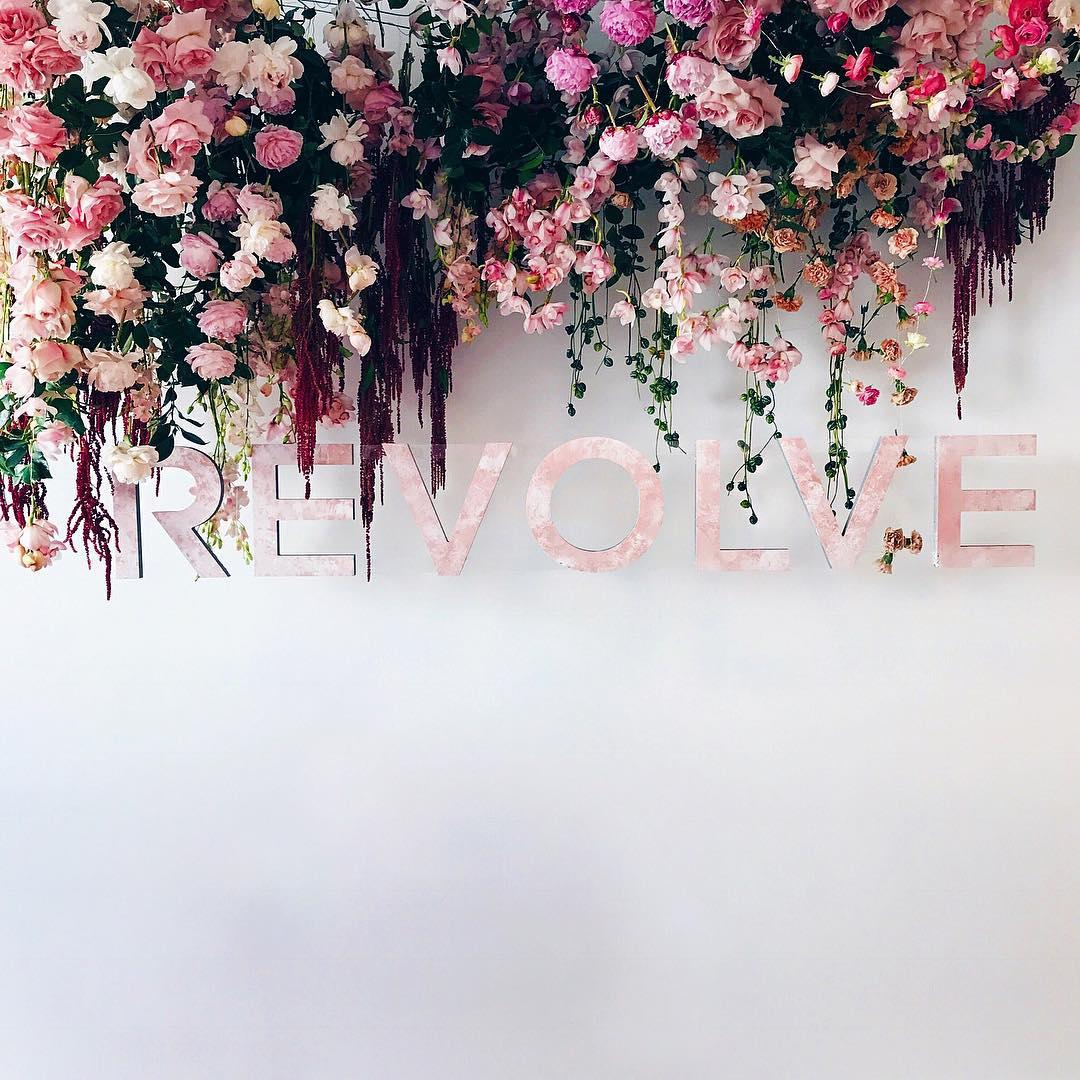 Come Join Us.
Not only we are the best place to shop, but also the best place to work! We are growing rapidly andlooking for talented, dedicated and style-savy people to join our team. Click the link below to stayupdated on new opportunities at REVOLVE.
You will be taken to ADP website to view Revolve job listings.